Free Tools, Tips & Advice
Welcome to Inductive Automation's resource center! Explore
our helpful articles below to increase your knowledge about
the industrial automation monitoring and control process.
White Paper
Innovation-Powered Manufacturing
As disruptive technologies transform our world, the greatest risk is not innovating too quickly, but not innovating quickly enough. In the latest thought leadership from Inductive Automation, learn how new technologies are changing the manufacturing industry and how to unlock innovation.
Download >
White Paper
Smarter SCADA Alarming
One afternoon at a waste water treatment facility, an alarm goes off when the water pressure gets too high in one of the tanks. The alarm is set at priority level 4, which means "critical," but it doesn't stand out because almost every other alarm at the facility is set at that level. Besides, the operator can't acknowledge it right away because he's dealing with several other alarms that went off a few minutes earlier – which he doesn't yet realize are just "nuisance alarms."
Download >
Sign Up for the Newsletter
Enter your email below to get the latest white papers, webinar announcements, and how to's every month!
Watch the Latest Webinar
Track and Trace Module Release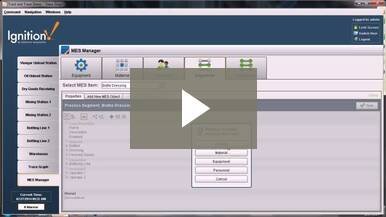 Live Product Demonstration
Schedule a live product demonstration and see how easy it is to set up a project and get going.
Inductive Automation Corporate
United States
(800) 266-7798
(916) 456-1045
Need help? Call us Monday - Friday 6am - 5pm PST
Free Support
Have a question? Choose from below: